As an internal auditor, you play an important role in eliminating risk, examining processes, and providing guidance on financial accuracy and regulatory compliance. One might assume an Internal Auditor would be someone who always plays it safe, colors between the lines, and never takes risks. However, it turns out a good internal auditor also likes to travel the world, is bilingual, openminded, curious, and colors outside the lines. Elena Jinjing Zheng is our living example!
We asked Elena to give some insight into her role as an Internal Auditor and quickly learned that there is so much more to Elena than meets the… Emails!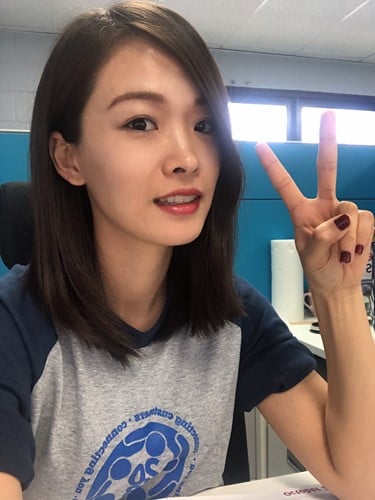 My Story
Hi! My name is Elena. I was born in China but grew up in Guam. I still have family that resides in China, but I do not get to visit them very often. My parents are your typical, very-traditional, Chinese parents… meaning, you must obey and listen to them, even when you have other plans or ideas!
Most would not believe me, but I did not apply for college after graduating from high school like my parents had expected. Instead, I took a big risk and moved with my best friend to California with no apartment, no job, and no one to look out for us. I had a dream to study something in Fine Arts, like painting or drawing in San Francisco. I even got accepted into a school there!
However, my mother was worried that I would not be able to find a job with a Fine Arts Degree and encouraged me to stick with something more "reliable or useful", like Accounting or Business. I remember my more rebellious, younger self finally telling my Mom, "Okay! But this is the last time I honor you!" And of course, mothers know best.
Fun fact? I did not meet my husband in person until after eight months of dating online. How is this possible? Well, we met online while he was an international student from China living in Australia at that time. The first time we met was in the airport because we decided to meet each other in California. We have been married for two years now and I guess the rest is history!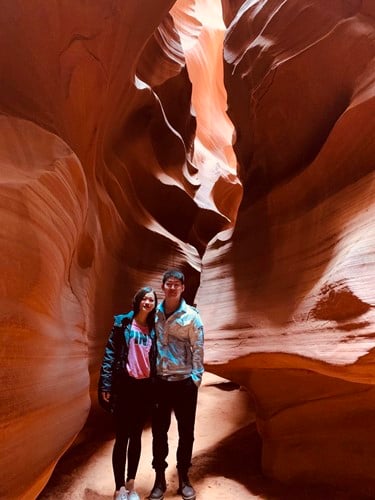 Impact
As an internal auditor, I have had the opportunity to impact the business and improve efficiency. What I truly value is the exposure to all areas of the organization; understanding the processes, policies, and procedures which can allow for growth in skillsets that go beyond accounting (even Criminal Law!). Through my partnerships with Retail, IT, Product, Service Center, and Customer Service, I have gotten to know the business from the perspective of an employee, leader, and customer.
Be the best in carrying out your role and always stay resilient to overcome any hurdles.
Great Place to Work
To perform my job successfully, I rely on my team and am lucky to find a lot of motivation from the relationships I have formed with my former manager (Coleen So) and my current manager (Lucille McIntosh). They have always supported, led, and inspired me by staying positive and have helped me stay focused. They are always available when I have a question or concern and I appreciate them for helping to shape my career and professional experience.
As a team we collaborate, communicate, and support each other by discussing any concerns, assessing projects, and checking-in with each other. I truly believe GTA is the place to be. Working with the accounting team and my managers has not just increased my professional growth but has also shaped my interpersonal skills.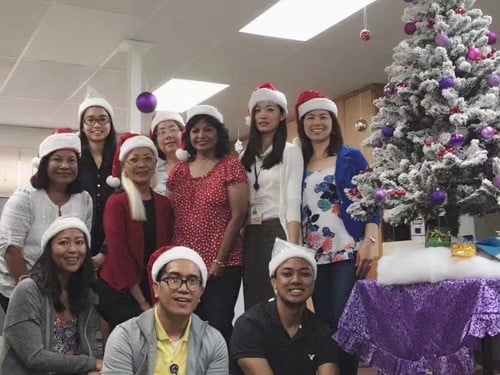 My Advice to New GTA Employees
GTA is one of the best companies you could have ever dreamed of working for. Our employees are caring, friendly, and work as a team. My tricks of the trade for you would be to consider a career in audit if you are naturally curious and like to connect the dots and find solutions. You also need to create good working relationships with our customers and GTA Familia, utilize the diverse opportunities for personal development and career growth. Be the best in carrying out your role and always stay resilient to overcome any hurdles.
Inspired by Elena? There are many more innovative employees just like Elena at GTA, who are proactive problem solvers, value teamwork and diversity, demonstrate strong collaboration and communication, and possess the drive and motivation to succeed in a fast-paced work environment.
To find out more about Elena, connect with her on Teams or send her an email at jzheng@gta.net.
If you'd like to read more employee work life stories, head over to our employee blog page, where you can find a collection of the best of them. And if you're interested in joining the GTA team, take a look at our current openings.
To find out more about their journey, connect with them on LinkedIn.