The first challenge of moving 6,000 miles away that no one tells you about is managing to fit your entire life into five boxes.
Even more importantly, how to lift all 50 pounds of those five boxes from your apartment to your car, then from your car to the counter of your neighborhood USPS store. Hello killer workout, goodbye now unnecessary gym membership!
Even though I personally had zero clue where Guam was when my boyfriend told me he was moving there two years prior, surely I could trust USPS to deliver my goods to the island safely... right?
Long days and nights of packing, sorting, and throwing away stuff I didn't realize I'd even been holding onto was exhausting, terrifying, and a tad bit exhilarating. Over the course of a few weeks my apartment of 4 years was packed, sold, donated or given away to live on in other peoples' lives. Letting go of my belongings became a metaphor for how I was also starting a new chapter by accepting my boyfriend's invitation to join him in the biggest adventure I could imagine; moving to Guam.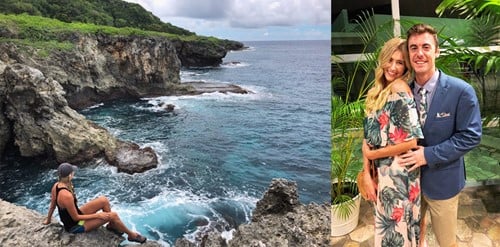 A tropical island full of lush jungles, white sand beaches, thundering hidden waterfalls and friendly inhabitants sounded like an absolute dream waiting for me on the other end of a 19-hour journey.
Instead I was greeted by a wall of humidity that immediately caused my lips to swell into unattractive fever blisters, geckos hitching rides on my car windshield causing minor panic attacks, and the frequent sad reality checks that I had just left my home, a career I loved, and my family and friends, all for an unknown future on a small, floating "rock" geographically closer to Japan than to home.
Oh, and you probably guessed it but those five boxes I had shipped with my personal belongings trickled in over the first four weeks with the items inside mostly tattered and broken. With no Home Goods or Target on island, it was a sad goodbye to my irreplaceable Green Bay Packers mugs and cherished home décor. Adios, so long, c'est la vie, Thanks USPS!
Three months full of applying and then receiving a call back and interviewing only for 1/3 of the jobs I had applied for still left me unemployed and my ego more than a little bruised. My anxiety was on a total roller coaster ride. Was sacrificing so much and moving to Guam a mistake?
Tirelessly applying for jobs paid off and my resume finally found its way to the one company I'd been hoping for, GTA.
Nothing went right the morning of my interview at GTA. First off, this blonde Hot-Mess-Express went to the wrong location. I was then yelled at by a lady who wasn't afraid to gesture and mock me from her drivers' seat when I proceeded to go the wrong way down a one-way street. After a frantic phone call to the recruiter, I was back on track.
I parked and tried to access what I now know to be the Accounting building where I was kindly told to make my way to the other, perhaps more obvious, main building for my interview. Lastly, and in typical Guam fashion, torrential rain down-poured out of a clear blue sky on my now frazzled and 5 minutes late, interviewee-self. After quickly checking in at the front, I ran to the bathroom to pat my clothes and hair with paper towels already feeling defeated.
They say rain on your wedding day is good luck. Well thankfully it seems the same may be true for the day of your interview because fast forward to present day, and I've already been here for one year! It's turned out to be one of the fastest and best years of my life, both personally and professionally. The humbling early setbacks and questioning of my life choices, made my appreciation and excitement to work at GTA truly genuine and a huge sigh of relief.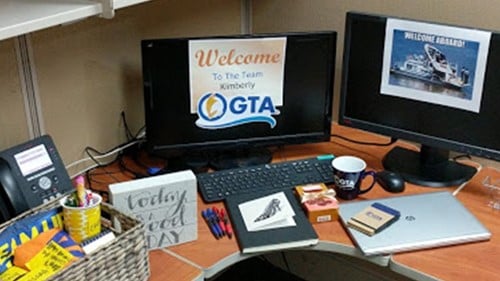 When I arrived at my new desk on my first day - my jaw dropped! It was covered in cute notes, and a welcome basket that immediately made me feel at home. (Thanks, Kamia!) A year later and I still haven't stopped bragging about my first day at GTA when given the chance. It wasn't just the welcome gifts that made a lasting impression, but the warm, sincere smiles that greeted me from the beginning to now.
Being so far from my home, family, and friends while my boyfriend was deployed for six months was hard. Harder than I even thought it would be, at times. But the endless and heartfelt invitations to help volunteer and participate side by side my new peers in events like Golf For Our Heroes, Paddles Against Cancer, and the Special Olympics Aquatics helped me to find a place among GTA's amazing work family and to even feel more involved with the island community and culture.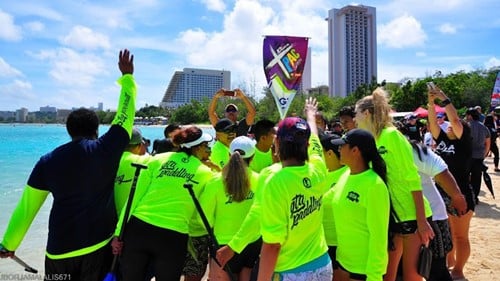 I now know that living on Guam forces you to be resilient and helps put your priorities into perspective. For me, this has meant realizing the importance of slowing down, staying connected to my friends and family, and spending less time worried about the sometimes-demanding worldly views or expectations to obtain tangible, coveted objects, and achieve certain accomplishments or status, all by age 30.
Turns out, I can live without Target, Chick Fil A and, shocker, even Starbucks. What I cannot live without is connection and relationships with people who have either remained or have now become the cornerstones of my life. In a year and a half, Guam has taught me that I'm stronger, more independent, and resilient than I ever thought. I can overcome change and uproot myself from what feels comfortable even when that means closing chapters that are full of hard goodbyes, regrets, and unknowns.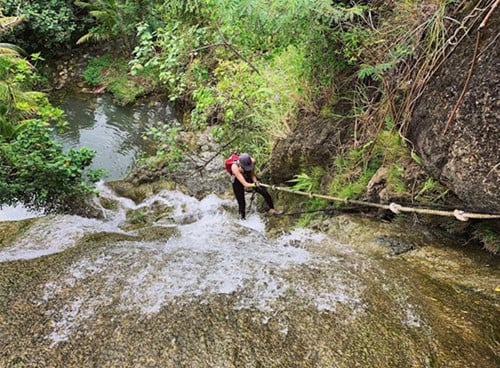 I feel so appreciative that through working at GTA I've been educated and welcomed into the fascinating and charming Chamorro culture.
I've learned Chamorro words and phrases that make me laugh so hard – y'all say the darndest things! I've heard Christmas music while caroling that brought tears to my eyes even when I couldn't understand a word. The amount of food I've been offered has been enough to feed a small village… and I have LOVED every second of it. Tinaktak, kelaguen, spiced pickles and rakkyo, finadene and red rice are now staples to my diet that I cannot live without!
Thank you for immediately welcoming, caring for, and including me during my time here. Your contagious smiles and "Hafa Adai's" have meant more than you know. GTA has shown me that the island is full of individuals, who have either grown up here or are transients like me, who go out of their way to serve and involve each other in a sincere culture of family, love, and respect, no matter what. I am truly so blessed and appreciative of my opportunity to have represented GTA and work alongside you.
The end of this amazing Guam chapter is sadly approaching but I'm leaving the island in June with a fiancé (still feeling gushy being able to use that word!), a new found sense of inner strength and self, and professional experience that has been crucial in (fingers crossed) helping me continue a career in the People Experience field in San Diego.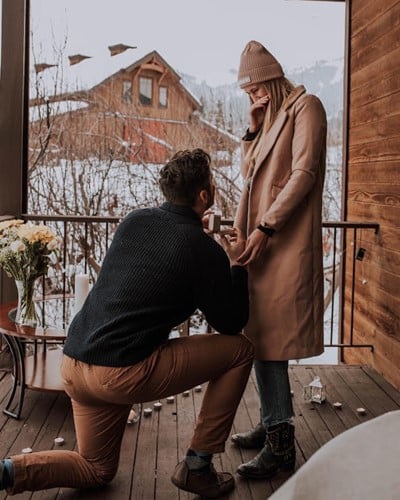 Most importantly, I'm leaving the island knowing that I will always be proud and ready to brag about an irreplaceable group of people who work with smiles on their faces in the heat or rain, wear Employee ID lanyards at all times because #nopiggybacking, and who can, oh no big deal, PULL A PLANE, all while living on the most breathtaking-sunset-and-adventure-filled island.
I am so lucky to have been able to call Guam my home and GTA my Familia. Thank you all, and Biba GTA!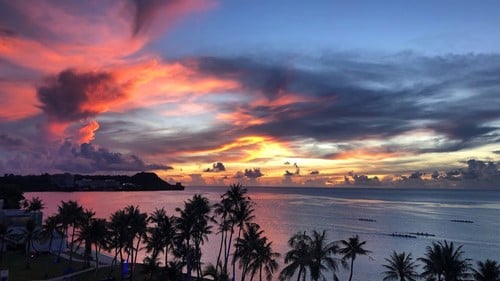 If you'd like to read more employee work life stories, head over to our employee blog page, where you can find a collection of the best of them. And if you're interested in joining the GTA team, take a look at our current openings.
To find out more about their journey, connect with them on LinkedIn.